Live Online HerbALISM Summit
[Purchase Replay]: Remembering the Plant Path
Join Rosemary Gladstar,

Seraphina Capranos, Sarah Wu, Asia Dorsey, and Stephen Brooks

(plus a special surprise guest!) for a transformative online

live

summit.
Learn and interact with renowned Herbalists with over 50+ Years of Herbal Medicine practice.
Discover herbal medicine in your own backyard or neighborhood.
Unveil the healing powers of the Rose.
Explore the depths and importance of ethical herbalism.
Give back by supporting United Plant Savers in their mission to advocate for native medicinal plants.

Purchase Replay Here!

Unveil the Wonders of Herbalism with the World's Foremost Experts


The herbs are calling, and we invite you to answer! The Herbalism Online Live Summit is a magical gathering led by renowned herbalists with generations of experience. This journey of discovery dives deep into the mysteries of herbalism, with engaging talks, interactive workshops, and experiential sessions that inspire like-minded herbal enthusiasts from around the world. Come together for an intimate gathering to delve into the ancient wisdom of herbalism, connect with kindred spirits, celebrate the beauty of nature, and embark on a transformative journey of self-discovery.
Full Schedule & Your Instructors
Opening Ceremony
"Remembering the Plant Path" meditation led by Seraphina Capranos.
Workshop 1

The Way of the Rose
with Seraphina Capranos
Throughout history, Rose has been a symbol of love and all matters of the heart. This beautiful plant is associated with the Goddess Aphrodite, the same Goddess the Romans later named Venus. Roses are governed by the astrological sign, Taurus. Roses are also medicinal. You may be familiar with the rosehips, rich in Vitamin C and antioxidants. But did you know the petal is also used medicinally? Like so many of our medicinal plants, roses are safe and edible. The beauty and power of herbal medicine is the recipes are simple, they are a joy to make and connect us to the long line of healers that have gone before.
Workshop 2
Weeds of Wonder Backyard Medicine
with Rosemary Gladstar
Did you know you likely have all the ingredients for an at-home herbal first aid kit right in your backyard? Learn the healing power of weeds and hardy garden herbs with Rosemary Gladstar and start to understand the basics of using medicinal herbs in your daily life.
Workshop 3

Ethics for the Herbalist
with Sarah Wu
In this time of mass consumption and ecosystem collapse - plus the rising popularity in herbal medicine, it is more than ever important for herbalists to operate with a high ethical standard. In this talk, we will review how we can be regenerative consumers of medicinal plants and mushrooms, lighten our environmental impact, and be transparent to our clients/patients when it comes to our scope of capabilities and financial realities.
Workshop 4
People's Medicine: A Bioremedy of Environmental Racism with Asia Dorsey



Explore new frontiers of healing and earth based relationship - not through the erasure of the past and its peoples, but in the melodious reintegration of ancestral wisdoms. Discover how traditional healing practices can empower communities and promote environmental harmony. This workshop is a beautiful and exciting opportunity to learn how to institutionalize social and ecological justice.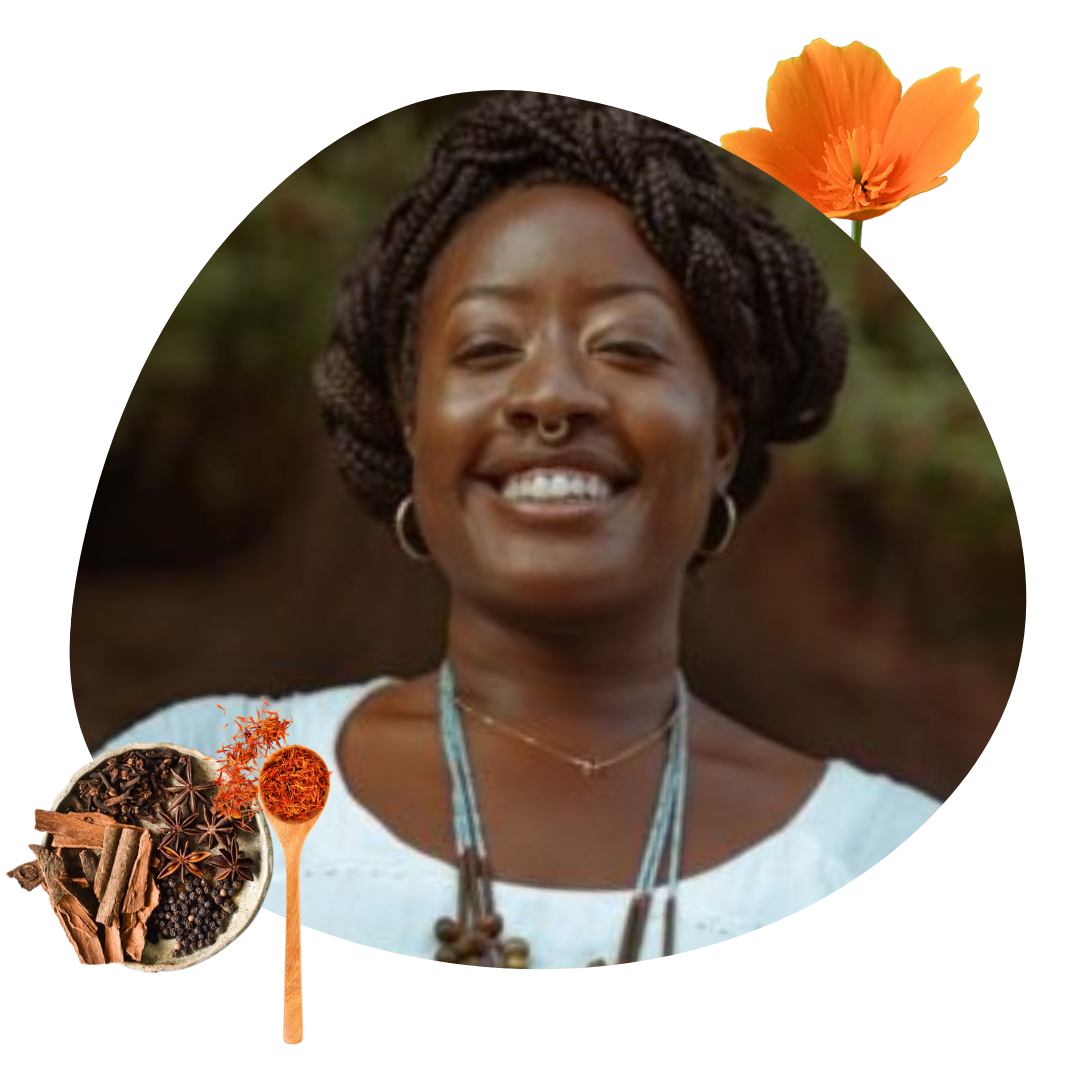 Workshop 5



Regenerative Herbalism Panel


with Stephen Brooks and Surprise Special Guest
Time: 1:30 PM - 2:00 PM/PST (30-Minutes)
Deep dive with Ecoversity Co-Founder, Stephen Brooks and a surprise Herbalist guest as we discuss Conservation Practices & Regenerative Herbalism.
Closing Ceremony with Chloe Hurtado

A message of gratitude to all participants and speakers who have joined together to celebrate the power of herbal medicine.
Preserving the Future
We are incredibly proud to announce that all proceeds from this online herbalist summit will be donated to United Plant Savers, an organization committed to the preservation and conservation of wild medicinal plants. By participating in this event, not only will you have the opportunity to deepen your knowledge of herbs, but you will also be contributing to a worthy cause. Thank you for joining us in this important mission. Learn more about United Plant Savers here.